A First for FrogTape!
March 20, 2017 2:24 pm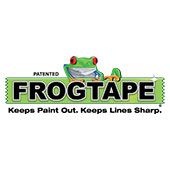 Following on from the amazing success from sister brand TREX TAPE, Frog is following literally in its footprints and taking to the airwaves
This time it will be to the No1 National commercial radio station "HEART"
We wanted to talk and reach out  to the radio audience throughout the day to inspire them to use FROG TAPE not just to achieve straight lines – but to really inspire listeners to get really inspirational in their homes.
We are confident that they will be so proud of their creations that they will be the talk of the town!
Frog Tape ….. KEEPS PAINT OUT.  KEEPS LINES SHARP.
Categorised in: Frogtape
This post was written by Lee Howes