Company Profile and History
Shurtape UK Ltd , started life  in June 2010, with initially just two employees and of course the support of a massive global organisation that is Shurtape Technologies, LLC.
The initial goal was to bring much needed life back to the Duck Tape® brand that had been available in the UK since 1999 and needed new focus and investment.
Secondly was to launch into the UK the FrogTape® brand which promised to "Keep Paint out. Keeps Lines Sharp ™" , the only tape treated with PaintBlock® Technology.
The market welcomed this true innovation with enthusiasm, with it becoming very quickly the No1 Masking tape in the UK and Ireland.
In 2014 Duck Tape® Colours were introduced to the UK with the aim to bring the quality of Duck Tape® to a whole new audience, Crafters, Kids, Teenagers, Upcyclers, Students, Designers…… EVERYONE!
The next addition to the family of BIG and trusted brands was late in 2015 with the introduction of T-REX® Tape, the ferociously strong, all weather tape that works longer and holds stronger. The T-REX®  brand has recently been extended to include a range of Mounting Tapes and the innovative Super Glue Tape.
2021 sees the introduction of a Pro Grade Painter's Tape range under the KIP brand – our European partners and Tape experts.
Our Parent company is Shurtape Technologies, LLC., based in North Carolina, USA.  It's a privately-owned company, proudly serving a variety of markets, from painting and packaging to HVAC and transportation. We continually remain engaged with our markets and the customers and craftsmen who use our tape so we can deliver what they need to the absolute highest standards.
Globally we design, develop and craft our tape to one simple standard – yours. We know you demand attention to every detail. We know you strive to do the next job better than the last and won't settle for anything less than exact. It's what has guided and inspired our business every day since 1955.
As we continue to grow, the basis of our success remains the same: our relationships with our customers and craftsmen. We're grateful that so many of you have been intensely loyal. It's why we will never stop investing in improving our products, our distribution and our service.
Sustainability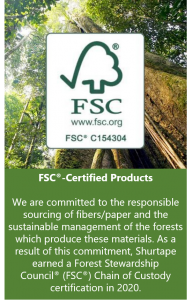 We continually work to improve our organization to be a responsible business that benefits our employees, our customers, and the communities in which we operate.
This philosophy further ensures that we consider the social, environmental, and economic impacts of our operations throughout our decision-making process.
We are committed to providing the highest quality products that are developed and produced in a manner that reflects our commitment to be an environmentally and socially responsible organization.