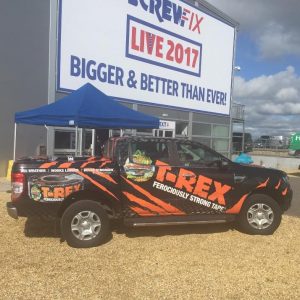 Do you think they mean us? Could we get bigger and better…… watch this space for some new and revolutionary to come from the REX!
Come and visit us at Screwfix Live 2017 at Farnborough.
We have literally 1000's of free samples for you to take away with you.
Ask for Jason, Colin, Russ and Carl when you visit – tell them Rexy sent you!